3. He is a Renaissance Man
You already know that Bruce Dickinson is a singer. But, what you may not know is:
When he was younger, he almost become a professional fencer. And he still loves to do it.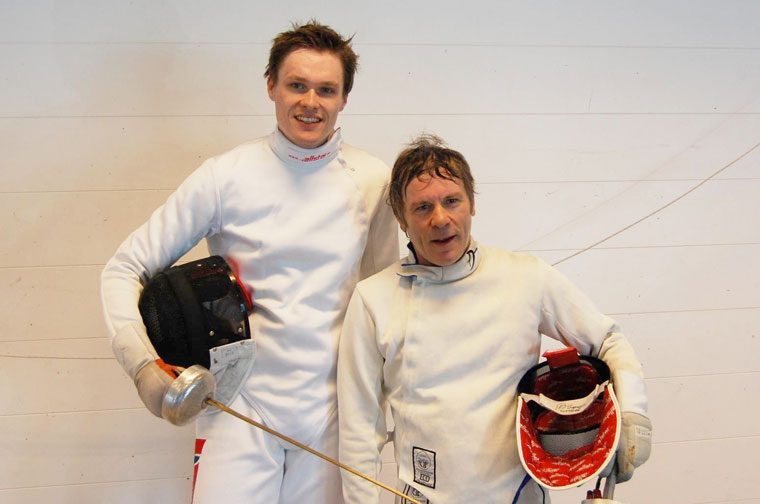 Not only has Bruce written great music, but he has also written two novels and co-wrote a movie.
And outside of that, he founded his own aviation company and often gives talks at business conventions. Yes, the lead singer of Iron Maiden buts on a suit and tie and actually gives talks at functions.
Seriouly, I would love to see your favorite lead singer try and do THIS.
Oh and technically, he's a doctor….Just saying….